Veneers – Huntsville, OH
Making Multiple Improvements to Your Grin at Once
Are there several cosmetic changes that you want to make to your smile? Perhaps you have multiple teeth that have been slightly damaged over the years, or maybe there's some discoloration that is leaving your grin looking less than dazzling. With customized veneers, Dr. Grill can correct multiple flaws at once, resulting in beautiful teeth that you can be proud of. Interested in learning more about veneers? Reach out to our office today.
Why Choose Northwest Family Dental of Huntsville for Veneers?
Long-Lasting, Natural-Looking Materials
Experienced Dentist with Artistic Touch
Low-Interest Financing Options
What Are Dental Veneers?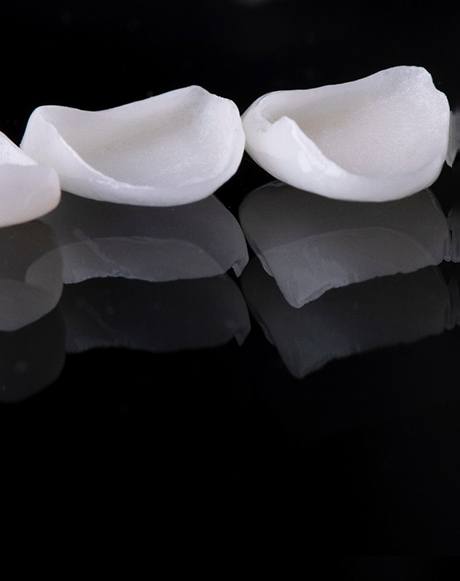 Veneers are very thin shells designed to be attached to the front surfaces of your teeth. They are typically made out of porcelain, which resists stains and closely resembles natural tooth enamel. Our team can place veneers over your teeth to cover any number of cosmetic flaws.
Veneers are an excellent choice for many patients because they're highly versatile. From cracks to misshapen teeth to stains to small gaps, they can be used to correct all kinds of cosmetic issues. We may recommend veneers if there are so many improvements you want to make that you're not sure where to start.
The Process of Getting Veneers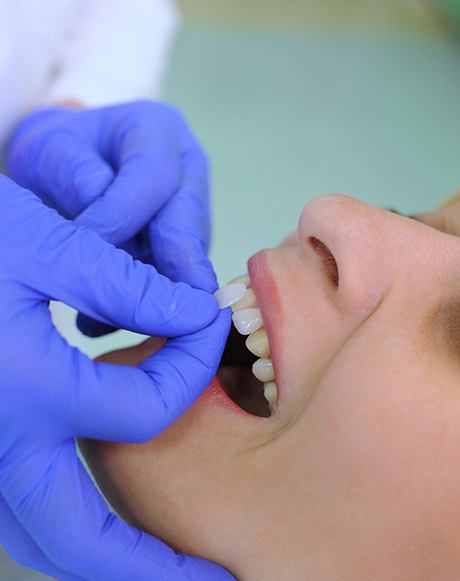 The process starts with your initial cosmetic consultation. We'll examine your teeth and listen to your goals. Then, we'll help you decide whether or not veneers are the best option for your specific smile. If they are, we'll walk you through the steps of the treatment so that you fully understand what you can expect.
It normally takes a minimum of two appointments to receive veneers. At your first visit, we will remove a small amount of enamel from the teeth in question so that the veneers will fit. Once the preparations are complete, we'll take impressions of your mouth. A separate dental lab will use these impressions to design and create veneers that meet your exact needs.
During your second appointment, the finished veneers will be attached to your teeth. We may make a few last-minute adjustments to ensure that the veneers fit properly in your mouth and look as natural as possible.
The Benefits of Veneers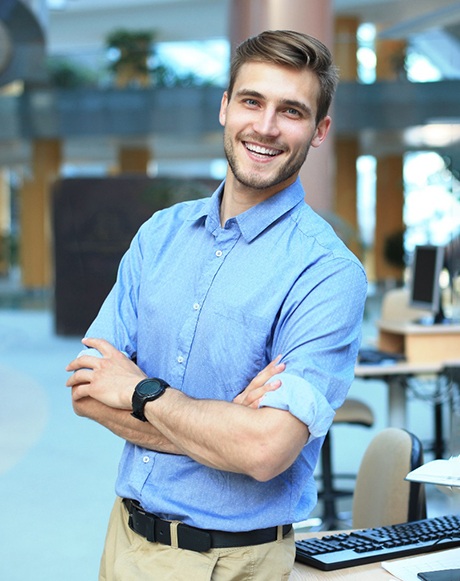 There are many reasons why veneers are such a popular treatment:
They're minimally invasive. Only a very small amount of enamel has to be taken off the tooth.
They let you improve multiple aspects of your grin with a single treatment.
They are very lifelike, allowing you to smile with full confidence.
They are highly durable. The average lifespan of veneers is around 10 years, and you can ensure they last even longer with the right care.
When made out of nonporous porcelain, they don't discolor as easily as your natural teeth.
Understanding the Cost of Veneers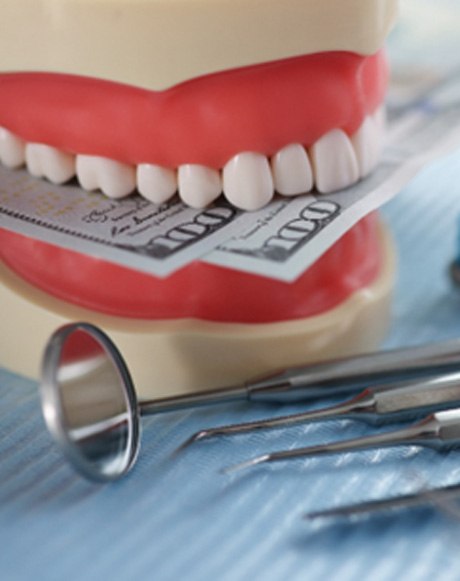 If you plan to get veneers, you've made a wise choice. The porcelain shells, after all, could greatly transform your smile! Still, you might want to learn the cost of veneers in Huntsville first. Doing so would help settle whether the treatment is right for you. Luckily, we at Northwest Family Dental have you covered: listed below are prices, features, and other details of veneers and other cosmetic services. Look them over to see if veneered teeth are your best option. Otherwise, call our office for more information.
Cost vs. Cosmetic Dentistry: What's Right for Me?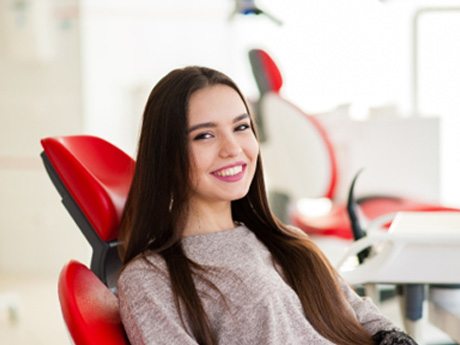 Alongside veneers, our office provides various cosmetic dental procedures. Each of these treatments has a different price, as well as different results. As such, you may want to compare these services before you make a final choice. With that being said, our procedures are as follows:
Cosmetic Dental Bonding – Dental bonding is the quickest and cheapest cosmetic option. Using tooth-colored resin, it hides tooth stains, cracks, and fractures. At the same time, though, its results aren't long-lasting – you'll likely need touchups every few years.
Teeth Whitening – As you might expect, teeth whitening whitens tooth surfaces. Namely, it applies a special gel that bleaches away enamel stains. Despite being fast and inexpensive, however, its effects are limited. It only affects tooth color, not shape or position.
Invisalign™ Clear Aligners – Invisalign uses clear aligners to straighten teeth quickly and subtly. In exchange, its trays are a big investment that costs a few thousand dollars. Plus, the straightening process won't help recolor or reshape teeth.
Gum Recontouring – Gum recontouring helps smiles look less "gummy," so to speak. In other words, it uses a soft tissue laser to trim excess gum tissue. It thus cheaply (and permanently) exposes more of your teeth, giving you a well-balanced smile.
Porcelain Veneers – Veneers are shells placed on the fronts of teeth. Thanks to their porcelain material, they transform many aspects of a smile — tooth color, shape, position, etc. Just keep in mind that they're relatively expensive, as such features make veneers unique.
How to Make Veneers Affordable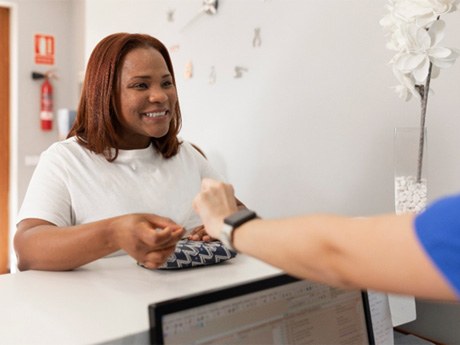 Unfortunately, dental insurance usually won't cover veneers. Cosmetic dentistry is almost always elective, so providers don't see its treatments as "medically necessary." Of course, there are exceptions – a plan may cover veneers if they correct and protect a damaged tooth. Therefore, you should talk with your insurance company to confirm your benefits.
Thankfully, other methods also exist to make veneers affordable. Consider the options at Northwest Family Dental, for example. We have:
In-House Membership Plans – Our office will give you complimentary services and treatment discounts for a moderate yearly fee. In particular, we'll take 20% off a veneer procedure.
Flexible Financing – By working with CareCredit, we let patients pay for treatments over time in low-interest installments. That way, you could gradually cover the cost of veneers instead of all at once.
Book a consultation with our office to determine our veneers' other financial details. If you do, we look forward to transforming your smile in a way that fits your budget!
Veneers FAQs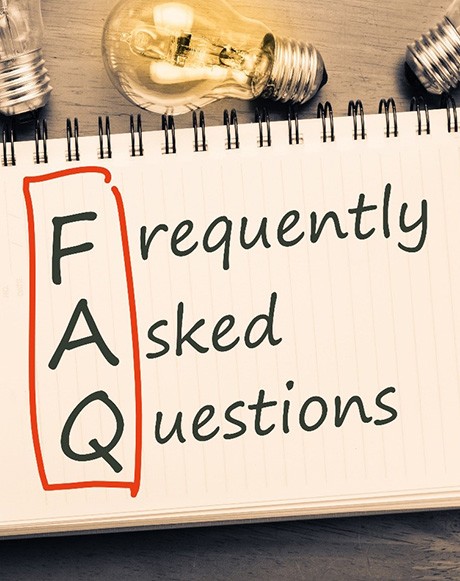 Investing in veneers in Huntsville is a big decision, and we want to make sure that you feel confident scheduling your consultation. Below, we've included some of the most common questions we receive from our patients, along with our answers, about the treatment. If you don't see the information you're looking for, please feel free to give us a call!
Are veneers permanent?
Veneers are considered a permanent cosmetic treatment because they require a small portion of your dental enamel to be removed in order to accommodate for the thickness of the restorations. This means that your teeth will always need to be covered with veneers to ensure they remain protected. That being said, veneers have an incredibly long lifespan of up to 25 years, so you won't need to have them repaired or replaced frequently, so long as you follow your cosmetic dentist's aftercare instructions.
Is there anyone who shouldn't get veneers?
If you have underlying oral health problems that aren't treated or controlled, like gum disease or cavities, it's important to address them before receiving any type of cosmetic treatment, including veneers. It's also important to protect your teeth from grinding and clenching with a customized nightguard if you decide to invest in veneers.
If you don't take proper protective measures, you may drastically reduce the lifespan of your veneers, having to deal with them becoming damaged or falling off.
Does it hurt to get veneers?
Typically, depending on how many veneers you'll be receiving, we numb your mouth before preparing and bonding your teeth for veneers. This is to help minimize any sensitivity or other sensations you may feel that might feel uncomfortable.
After your veneers have been placed, you may experience enhanced dental sensitivity until you get used to the way they feel, but this will go away and can be managed with over-the-counter pain medication and salt water rinses.
How are veneers different than dental crowns?
Dental crowns are designed to fit over the entire biting surface of teeth, providing those that have been treated with root canal therapy or severely damaged with extra support and strength. Veneers are more geared towards cosmetically enhancing your smile and are only made to fit over the visible surface of teeth. This allows them to primarily offer aesthetic changes, like making your overall smile appear bright, aligned, and symmetrical.