Preventive Dentistry – Huntsville, OH
Being Proactive About Your Smile's Health
Good at-home oral hygiene is your first line of defense against tooth decay and other common issues, but it's not enough on its own. To keep your smile healthy, you'll need to take a proactive approach and visit Northwest Family Dental of Huntsville for regular checkups and cleanings. Dr. Kevin Grill and the rest of our dental team will collaborate with you to ensure your teeth and gums stay strong and attractive for years to come with preventive dentistry in Huntsville, OH!
Why Choose Northwest Family Dental of Huntsville for Preventive Dentistry?
Comfortable, Family-Friendly Dental Office
Dentist Who Gets to Know Patients on a Personal Level
Nitrous Oxide Sedation Available for Nervous Patients
Dental Checkups & Teeth Cleanings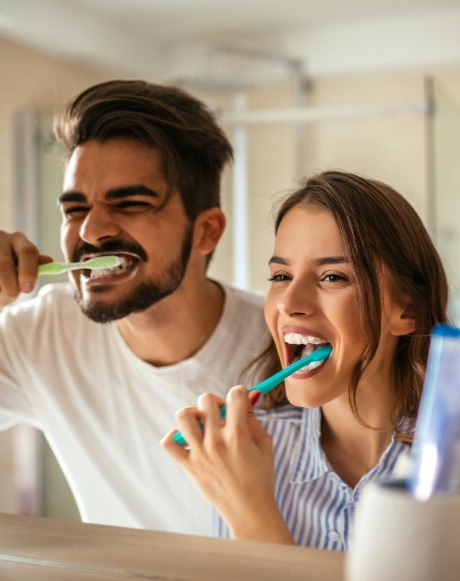 We recommend that most patients see us for two checkups per year. These basic yet important visits give Dr. Grill the chance to look for early signs of tooth decay, gum disease, and any other oral health problems that you may not have noticed. Catching these issues early on leads to more effective (and affordable!) treatments. Our hygiene team will also perform a thorough cleaning to remove plaque and tartar that have built up on your teeth.
Night Guards for Bruxism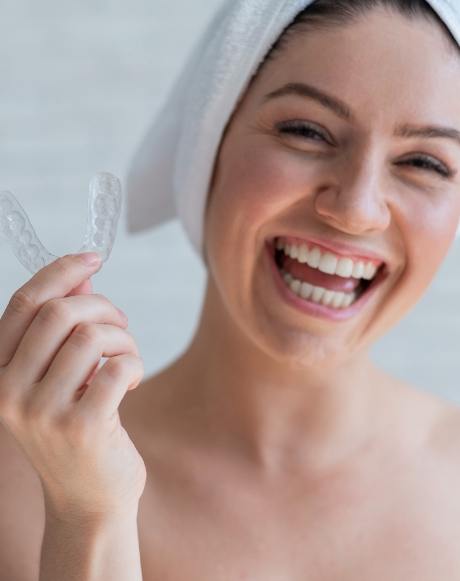 Do your teeth look a bit worn down or short? Do you often start your day with a dull headache or a sore jaw? If so, you might be clenching or grinding your teeth while you sleep – a condition called bruxism. Without treatment, bruxism can leave your teeth weaker and more at-risk for sensitivity, breakage, and decay. Dr. Grill can prevent damage and discomfort by giving you a custom night guard. This device fits over your teeth and, when worn to bed, shields them from grinding while relieving tension in your jaw.
Fluoride Treatments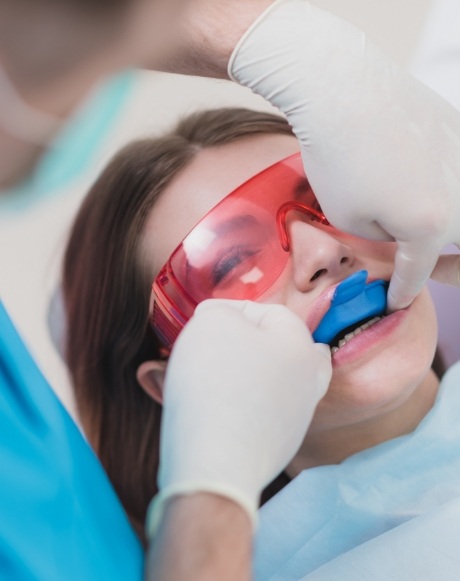 There's no way to bring back lost tooth enamel, but luckily, you can strengthen the enamel you still have by getting plenty of fluoride. This mineral can be found in most dental products, as well as public drinking water in many areas, because research shows that it significantly lowers the risk of tooth decay. After our team has cleaned your teeth, we can apply a concentrated fluoride gel to protect against cavities for many months to come.
Oral Cancer Screenings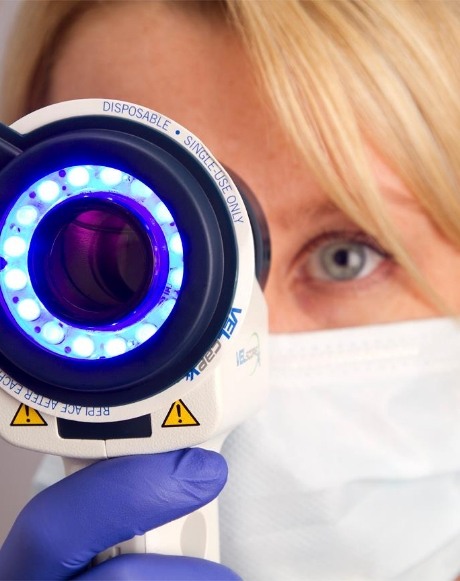 Oral cancer is the sixth most common form of cancer, but it doesn't receive much attention. As a result, far too many cases go undiagnosed until the disease has progressed and become potentially fatal. Fortunately, Dr. Grill can recognize the early signs of oral cancer, and he'll screen you for them during your routine exams. If he finds anything unusual about the tissues in your mouth or throat, he'll arrange for you to get a proper diagnosis.