Invisalign Clear Aligners – Huntsville, OH
Straighten Your Teeth in Style!
Traditional braces are great, but if you're in Huntsville and want to straighten your teeth in style, Invisalign clear aligners can help you do that! These clear plastic trays are specially designed to nudge your teeth into alignment as comfortably and conveniently as possible.
When you get Invisalign aligners from Northwest Family Dental of Huntsville, you'll notice that there are no wires or brackets. Invisalign trays are so subtle, most people won't even be able to tell you're wearing them. If you want a beautiful way to get a beautiful smile, contact Dr. Kevin Grill for a consultation today!
Why Choose Northwest Family Dental of Huntsville for Invisalign?
Home to a Preferred Invisalign Provider
Friendly Staff That is Attentive to Your Needs
Low-interest Financing is Available
How Invisalign Works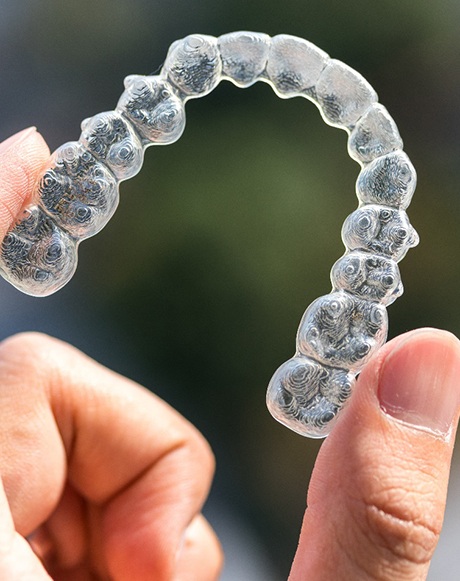 When you first decide to get Invisalign treatment, Dr. Grill will take a 3D scan of your mouth. They'll then use advanced imaging and modeling software to design a series of clear trays that can push your teeth into place.
These trays are meant to be worn for 20-22 hours a day to see quick results. Each individual tray should be worn for around one to two weeks, at which point they'll be swapped out for the next "stage" of aligners. On average, patients can get the perfectly straight smile of their dreams in just 12-18 months!
Indications for Invisalign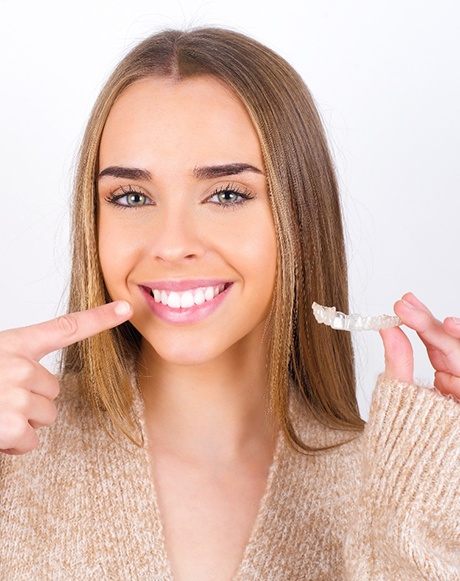 Invisalign aligners are incredibly effective, but there are some issues that they aren't adept at addressing. For the most part, Invisalign aligners are best suited to moderate misalignment issues. For example, we often design Invisalign treatments to help patients overcome problems like…
Crowded Teeth
What most people think of as a crooked grin is a symptom of the teeth being too close together, causing problems with the look and function of your smile. Invisalign can help guide these teeth apart from each other.
Gaps Between Teeth
If you have gaps between your teeth, it can dramatically impact the appearance of your smile. Invisalign aligners can push gapped together and into the right position.
Bite Alignment
Using attachments, Invisalign trays can even address overbites, underbites, and crossbites that may be making it hard to chew comfortably.
The Benefits of Invisalign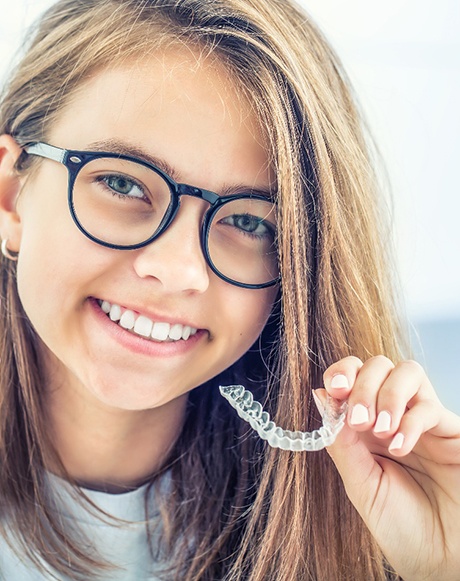 While traditional braces can produce great results, Invisalign has quite a few advantages over them. For one, aligners don't involve any poking wires or brackets, which may feel more comfortable than traditional braces and are less likely to rub against the teeth or gums.
Invisalign aligners tend to work faster than traditional orthodontics, with treatment taking just 12-18 months. They also don't need to be tightened, meaning that they require fewer check-in visits than their wire-and-bracket counterparts.
Finally, Invisalign trays' greatest strength lies in their removability. This makes cleaning much easier, and means that you don't have to watch what you eat to nearly the same extent as you do with braces.
Understanding the Cost of Invisalign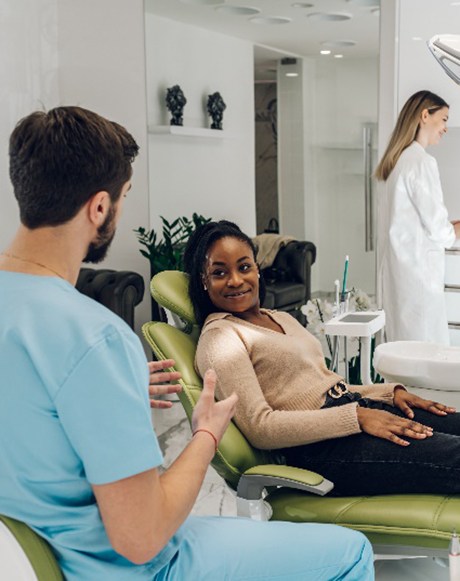 One of the reasons why Invisalign aligners work so well is that the treatment is designed to fit each individual patient. Since everyone's dental needs are a little bit different, the cost of the treatment will vary from patient to patient. If you are concerned about finances, don't worry—our team will be happy to help you. You'll always know the estimated price of your treatment before you start, and our knowledgeable team will be happy to answer any questions you have along the way.
Factors That Affect the Cost of Invisalign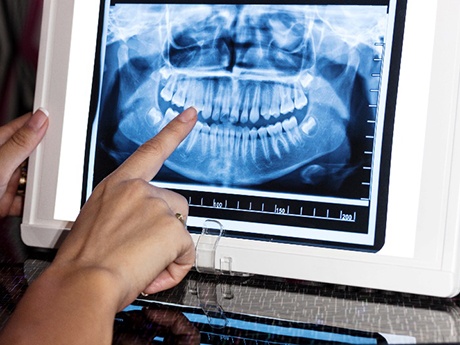 As mentioned above, each Invisalign treatment is unique because it's tailored to the patient's specific dental needs and smile goals. Therefore, the only way to get a personalized estimate is to come in for a consultation. We can, however, share a few factors that play a role in the price across the board, like the severity of your misalignment, if you need to straighten one arch of teeth or both, and how many aligners you'll need. Your compliance with the treatment guidelines will also play a role in your financial investment, which is why it's of the utmost importance that you follow them as best as you can!
Invisalign vs. Smile Direct Club™: Which Costs More?
Smile Direct Club™ and other mail-order clear aligners focus their marketing around their lower upfront cost. What they fail to mention, however, is how they are able to do so. In short, the answer is that they skip crucial components of the treatment process, like a thorough oral exam to determine if you are a good candidate for clear aligners.
It's also worth mentioning that mail-order clear aligner companies have countless lawsuits from previous patients. Why? Because they experienced worsened misalignment and, in some cases, even serious dental emergencies, like loose teeth. So, even with a lower upfront cost, they are still not worth your valuable dollars.
Does Dental Insurance Cover Invisalign?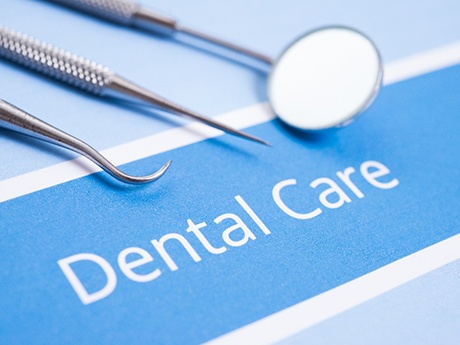 Some dental plans do have a once-in-a-lifetime orthodontic benefit, which can cover upwards of half of the cost of your treatment. However, as with most coverage, the fine print is not exactly the same from patient to patient. That's why it's so important to reach out to your provider directly and learn more about your specific benefits. You can also talk to our team – we'd love to help ensure your dental benefits are maximized!
Options for Making Invisalign Affordable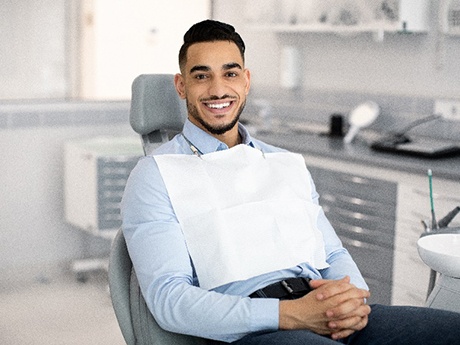 At Northwest Family Dental of Huntsville, we offer two additional financial solutions: our in-house membership plan and low-cost financing options through CareCredit! Although they come with their own perks, they help our patients get the smile-enhancing care they desire without stressing about the cost. If you'd like to learn more about either of these options (or dental insurance), please don't hesitate to get in touch with us.
Invisalign FAQs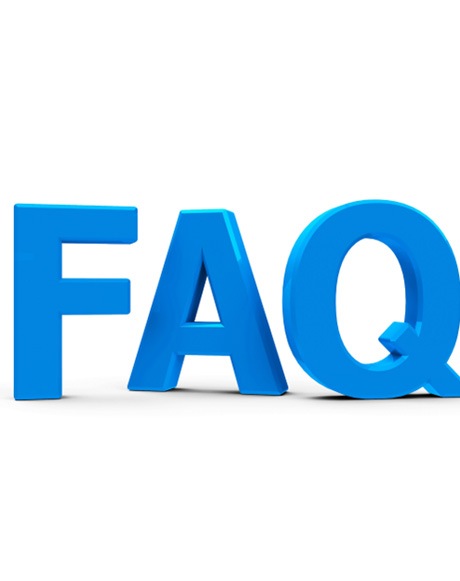 Invisalign in Huntsville is the preferred orthodontic treatment among teens and adults. It offers a discrete alternative to metal braces, but it's a big commitment. Dr. Kevin Grill understands you may have a few concerns, but don't worry. He will take time to explain everything during your consultation. While you wait for your appointment, here are the answers to the most frequently asked questions about Invisalign.
What Does Invisalign Look Like?
Invisalign aligners are made from clear plastic. Although you can see them while they are in your hand, they are very difficult to detect when worn over your teeth. Your aligners will stay transparent if you protect them from staining. Only have water while wearing them. Your oral hygiene routine is equally important. Use non-abrasive dental products when cleaning them to prevent scratches. The small crevices can trap food particles and bacteria, damaging your aligners and blemishing their appearance. If you need buttons or attachments, they will be tooth-colored to blend in with your enamel.
Does Invisalign Hurt?
No orthodontic treatment is completely pain-free. It's normal to have some tenderness after first wearing your aligners or switching to a new set. Each one applies continual pressure on specific areas to move your teeth gradually. Minor discomfort is a sign your treatment is working. You can manage it by taking an over-the-counter pain reliever and eating soft food. Tenderness will be less frequent as you progress through your series. You won't have to worry about any irritation to your gums, insides of your lips, or cheeks because aligners are smooth and custom-fit to your mouth.
How Long Does Invisalign Take?
The average treatment plan with Invisalign takes about 12 months, but many factors affect the duration. Your age can play a role because teens are still growing and developing, which makes it easier to move their teeth. The complexity of your alignment issues will also determine how many aligners you will need. Your cosmetic dentist in Huntsville will explain how long your treatment will take and what you can do to ensure there aren't any delays, like wearing your aligners for at least 22 hours per day and switching to the next set every 1 to 2 weeks.
Can I Use My Dental Insurance for Invisalign?
Dental plans that include orthodontics can be used for Invisalign. Your dental insurance may cover your consultation, imaging, impressions, or preliminary procedures, like a dental cleaning. After meeting your annual deductible, your insurance will pay a set amount for your treatment, which typically ranges from $500 to $2,000. We will work on your behalf with your dental insurance to maximize any benefits to lower the amount you will pay out-of-pocket. We offer several financial solutions for any remaining balance, like third-party financing. Based on your credit approval, you can enjoy little or no interest in financing to make monthly installments on your treatment. We will help you find the solutions you need to keep a straight smile within your budget.