Gum Disease Treatment – Huntsville, OH
Improving the Health of Your Gums
As many as 50% of adults in the United States will develop gum disease at some point, often without even realizing it. No matter your age, it's important to seek gum disease treatment in Huntsville, OH as soon as possible if your gums show symptoms. Otherwise, advanced gum disease could cause you to lose your teeth! If your gums have been bleeding, tender, red, or sore, please call Northwest Family Dental to learn how we can preserve your smile with gum disease therapy.
Why Choose Northwest Family Dental for Gum Disease Treatment?
Nitrous Oxide Sedation Available for Nervous Patients
Friendly Dentist Dedicated to Using the Latest Technology
Your Comfort Is Our Top Priority
Scaling & Root Planing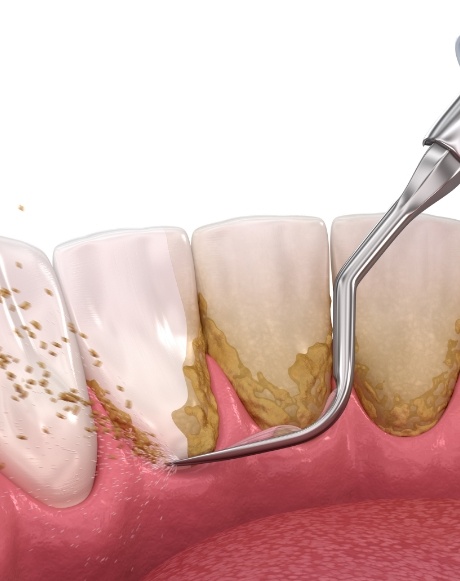 To directly target gum disease, we'll need to perform a type of dental cleaning that goes beyond what you'd expect at your routine checkups. This is known as scaling and root planing. After breaking up and clearing away the built-up plaque and tartar deposits on and below your gum line, we'll smooth down the roots of your teeth, which promotes faster healing while discouraging bacteria from gathering there in the future.
Antibiotic Therapy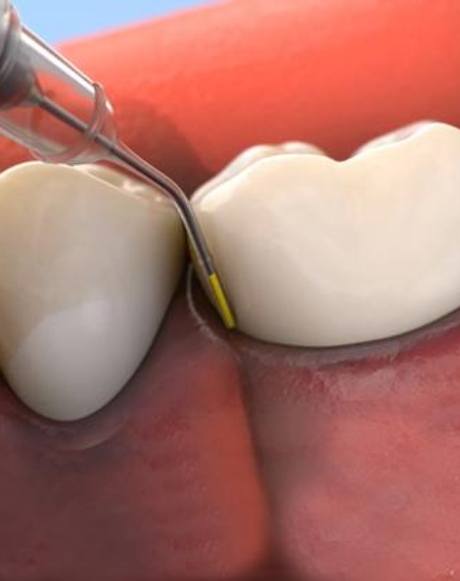 Even with a deep cleaning, we can't always remove all of the harmful bacteria from the deep pockets between your gums and teeth. What can help, however, is antibiotic therapy. We often supplement scaling and root planing by applying a topical antibiotic, called Arestin, to your gums. Over the course of several days or weeks, the medicine spreads throughout your gums, killing bacteria in the deepest recesses of the tissue.