Sedation Dentistry – Huntsville, OH
Alleviating Your Dental Anxiety
Studies suggest that about 60% of Americans experience dental anxiety to some degree, and up to 20% of Americans have completely avoided the dentist out of fear. If you feel afraid of getting dental work done – whether that be a routine cleaning or a major procedure – know that our Northwest Family Dental of Huntsville team is ready to make your visits as comfortable as possible. To that end, we offer sedation dentistry in our Huntsville, OH dental office as a means of alleviating your dental anxiety. Learn more by calling our dental office and asking about your options!
Why Choose Northwest Family Dental of Huntsville for Sedation Dentistry?
Gentle Dentist Who Treats Patients Like Family
Clean, Welcoming Dental Office
Patient Comfort Is Our Top Priority
Nitrous Oxide Dental Sedation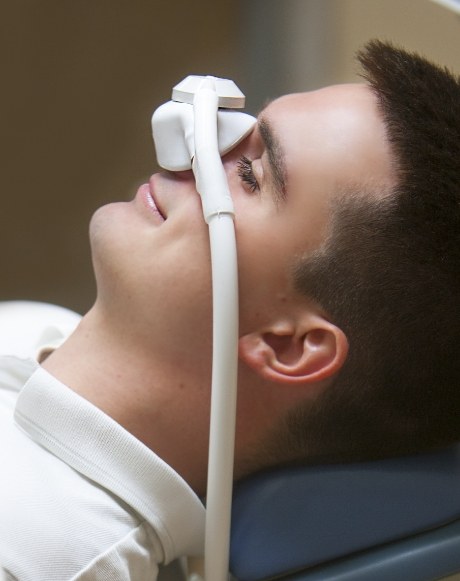 You may have heard nitrous oxide be referred to as "laughing gas." That's because, once you breathe in this clear, odorless gas through a nasal mask, you'll feel light, warm, and euphoric – to the point where you might even get the giggles! You'll be incredibly relaxed, making it easy (for you and our team) to complete your necessary dental work. After we've finished, we can just remove the mask and the effects of the gas will subside quickly, allowing you to resume your regular day.