Replacing Missing Teeth – Huntsville, OH
Restoring Your Beautiful Smile
Teeth may be small, but each of them plays an important role in talking, chewing, and keeping the rest of your teeth well-aligned. When even one tooth is lost, you'll want to replace it as soon as possible to avoid oral health consequences. Not to mention, smiling with confidence isn't easy when you have gaps in your grin! At Northwest Family Dental of Huntsville, we offer multiple options for replacing missing teeth from our Huntsville, OH dentist that will restore your beautiful smile. Contact us today to schedule your tooth replacement consultation with Dr. Kevin Grill.
Why Choose Northwest Family Dental of Huntsville for Replacing Missing Teeth?
Lifelike Materials for Prosthetic Teeth
Low-Interest Dental Financing Available
Collaborates with Local Specialists for Dental Implant Placement
Dental Bridges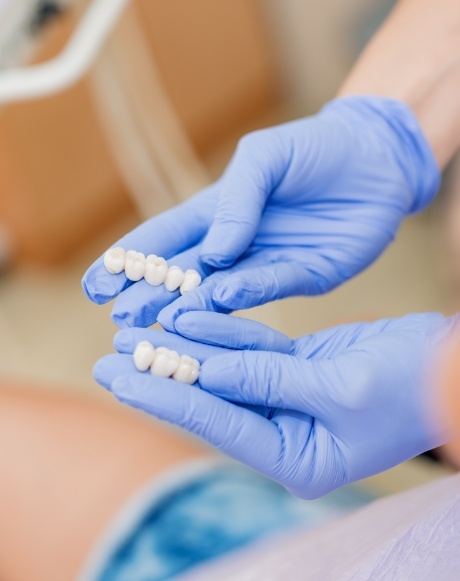 If you're missing up to three teeth in a row, a dental bridge is a reliable way to bring them back. Each of the natural teeth directly next to the gap will support a dental crown, and an appropriate number of artificial teeth will be attached between these crowns to seamlessly complete your smile. Like crowns, we can fabricate dental bridges from various materials depending on your needs, preferences, and budget.
Dentures & Partials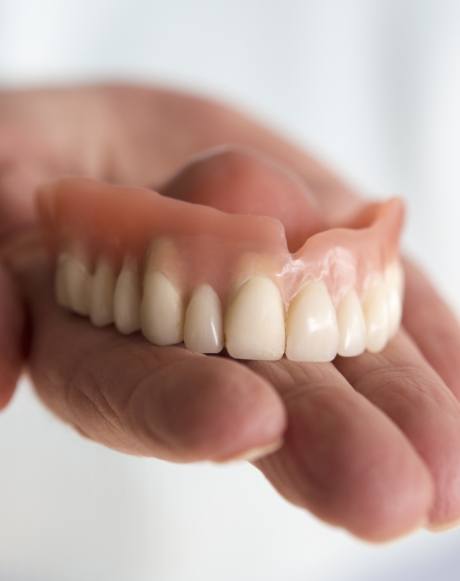 For centuries, full and partial dentures have helped people enjoy complete smiles again even after extensive tooth loss. Of course, modern techniques and materials allow today's dentures to be more natural-looking and comfortable than ever. Whether you need to replace a whole row of teeth with a full denture or a select few pearly whites with a partial, you can look forward to a lifelike prosthetic and a confident grin.
Dental Implants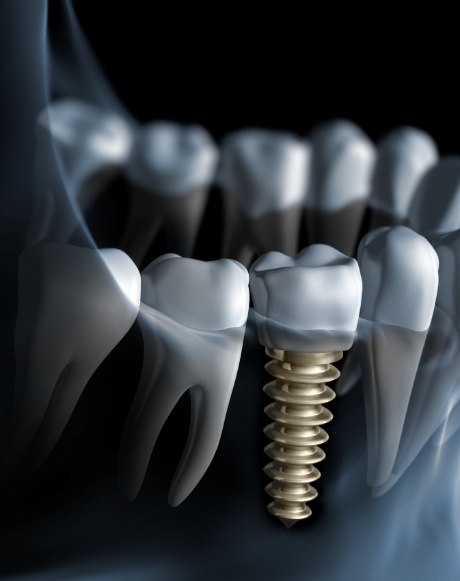 The only option that replaces the roots of missing teeth, dental implants are in a class of their own. With this method, your prosthetic teeth are secured onto titanium posts that are surgically embedded into your jawbone. As a result, dental implants are much stronger and more natural-looking than traditional bridges and dentures. Plus, they can last several times longer, saving you money in the long term.